We Specialize in Commercial Properties.
We are experienced in providing valuation services for residential,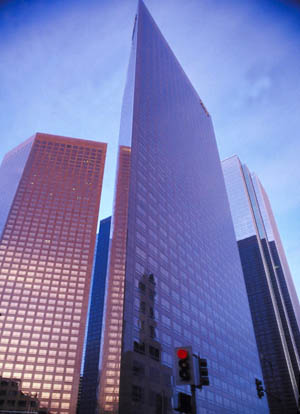 commercial and industrial properties. Whether its a skyscraper or vacant land, we are the full service firm you can count on to provide professional real property appraisals quickly and affordably.
As a full service real estate appraisal and consulting firm we provide valuations, market and feasibility studies, highest and best use analysis, and consultations for developers, institutional, government, and private clients.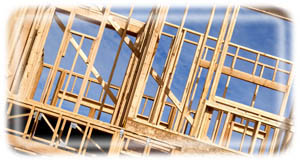 We take pride in providing a consistent service of thorough, accurate analysis of your real estate problems. Our reports meet all requirements of government agencies, lenders, courts and the Appraisal Institute under the Uniform Standards of Professional Appraisal Practice (USPAP).
We can provide full narrative or form based reports to best serve your needs.
There was a problem returning the RSS feed.

Today's Rates
| Mtg Loan | Rate | APR |
| --- | --- | --- |
| 30-yr Fixed | 4.55% | 4.7% |
| 15-yr Fixed | 4.01% | 4.22% |
| 1-yr Adj | 2.76% | 3.42% |
* national averages
Got a Question?
Do you have a question? We can help. Simply fill out the form below and we'll contact you with the answer, with no obligation to you. We guarantee your privacy.
---
&nbsp
Golden Globe 2021 Ambassadors are Spike Lee"s kids Satchel, Jackson
2/28/2021 6:36 PM
The 78th awards show will be hosted by Tina Fey and Amy Poehler on Sunday night...Read More
&nbsp
Hart stops 28 shots; Flyers blank Sabres 3-0 again
2/28/2021 6:28 PM
Flyers goalie Carter Hart was happy to put Lake Tahoe behind and get back indoors...Read More
&nbsp
Trump slams "establishment" Republicans McConnell, Cheney and others in CPAC speech as some deny GOP civil war
2/28/2021 6:27 PM
Former President Donald Trump attacked a litany of "establishment" Republicans in his Sunday keynote address at the Conservative Political Action Conference (CPAC), even as some in the GOP  continue to deny that there is a civil war within the party....Read More
&nbsp
Saros stops 28 and Predators defeat Blue Jackets 3-1
2/28/2021 6:22 PM
After a slow start to the season, the Nashville Predators are now starting to get on a roll...Read More
&nbsp
NBC slammed for not addressing anti-Semitic 'SNL' joke: "Whatever the reasons, bad show, NBC!"
2/28/2021 6:16 PM
NBC is getting some flack for not addressing a joke made last week by "Saturday Night Live" star Michael Che that many deemed "anti-Semitic....Read More
&nbsp
Ovechkin scores game-winner as Capitals sweep Devils 3-2
2/28/2021 6:16 PM
Alex Ovechkin broke a second-period tie and the streaking Washington Capitals welcomed back top goaltender Iyla Samsonov from an extended absence because of COVID-19 with a 3-2 victory over the skidding New Jersey Devils on Sunday...Read More
&nbsp
Patti Palmer, 1940s singer and Jerry Lewis" ex-wife, dead at 99
2/28/2021 6:14 PM
Patti Palmer, singer and ex-wife of "Nutty Professor" star Jerry Lewis, has died at the age of 9...Read More
&nbsp
Spring games begin with fans, new faces, moment for Mancini
2/28/2021 6:09 PM
Nolan Arenado in his new Cardinal red, Mookie Betts back in Dodger blue. October breakout star Randy Arozarena with a hit in his first February at-bat, Buster Posey returning from an opt-out year...Read More
&nbsp
Golden Globes nominee Kaley Cuoco in tears as husband Karl Cook surprises her ahead of award show
2/28/2021 6:04 PM
Kaley Cuoco is nominated for her role in HBO Max"s "The Flight Attendant" at the 78th Golden Globe Awards...Read More
&nbsp
Morikawa plays a steady hand to win Workday Championship
2/28/2021 5:49 PM
PGA champion Collin Morikawa shook off an early mistake and played a steady hand on a Concession golf course known for calamity, closing with a 3-under 69 for a three-shot victory in the Workday Championship...Read More
---