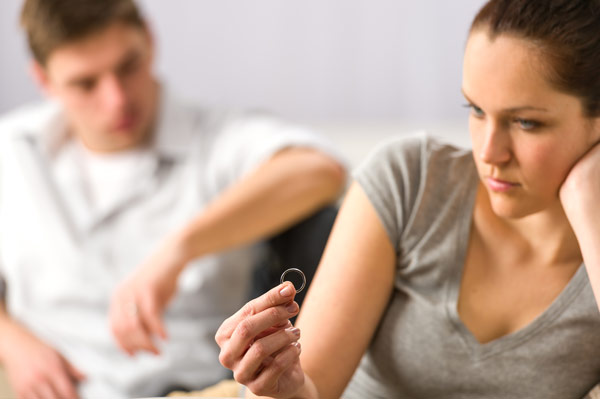 If you are getting a divorce, choose Gregory James Company, Inc. to provide a true value of residence to be divided.
We understand that divorce is never easy. There are many issues looming, including what happens to the home. There are generally two options regarding the shared residence - it can be put on the market and the proceeds split, or one party can "buy out" the other. In either case, one or both parties should order an appraisal of the joint real estate.
Contact us Gregory James Company, Inc. can help if you need an appraisal related to a divorce or other division of assets.
When the intended use of an appraisal is a divorce settlement, it must have a well-established, authoritative report that is defensible during a trial. When you order an appraisal from Gregory James Company, Inc., you are assured the best in service with professional courtesy and top notch analysis. Taking into account the sensitive challenges of a divorce situation is somewhat matter-of-fact for us.
GA attorneys as well as accountants depend on our opinions when figuring out real property values for estates, divorces, or other disputes where it is crucial. We have a great deal of expertise dealing with all the parties involved and are standing by to assist your needs. We provide appraisal documents for courts or various agencies that meet or exceed their requirements.
For legal professionals representing a client in a divorce, your case's research frequently requires an appraisal to determine fair market value for the residential real estate involved. A great deal of the time the divorce date may not be the same as the date you requested the appraisal. We're accustomed to the techniques and what is vital to develop a retroactive appraisal that has an effective date and Fair Market Value estimate that matches the date of divorce. For each divorce appraisal we perform we remain cognizant of the fact that they need to be handled delicately. The ethics provision within the Uniform Standards of Professional Appraisal Practice (USPAP) compels us to keep the highest degree of confidentiality, ensuring the utmost discretion.
There was a problem returning the RSS feed.

Questions or Comments?
Please drop us a note with a question or comment. We will respond promptly, If you do so we will answer the question to the best of our ability. If we do not know the answer, we will point you in the right direction. We will promise you we will not email you death with advertising or any other types of emails except for a few holiday emails we send each year